Time: February 18, 2022.
Location: Curacao.
Equipment status: 5TPH 3D printing concrete mortar production line.
At present, concrete mortar 3D printing technology has made great progress and has been widely used in the construction and infrastructure industries. The technology allows for the creation of complex shapes and structures that are difficult or impossible to achieve with traditional concrete casting methods. 3D printing also offers benefits such as faster production, reduced waste, and increased efficiency.
The market for 3D printing dry concrete mortar in the world is driven by a growing demand for sustainable and innovative building solutions, as well as advancements in 3D printing technology. The technology has been used in a range of construction applications, from architectural models to full-scale buildings, and has the potential to revolutionize the industry.
The prospect of this technology is also very broad, and it is expected to become the mainstream of the construction industry in the future. So far, we have had many users set foot in this field and started to apply the concrete mortar 3D printing technology into practice.
Our this customer is a pioneer in the 3D concrete mortar printing industry. After several months of communication between us, the final plan confirmed is as follows.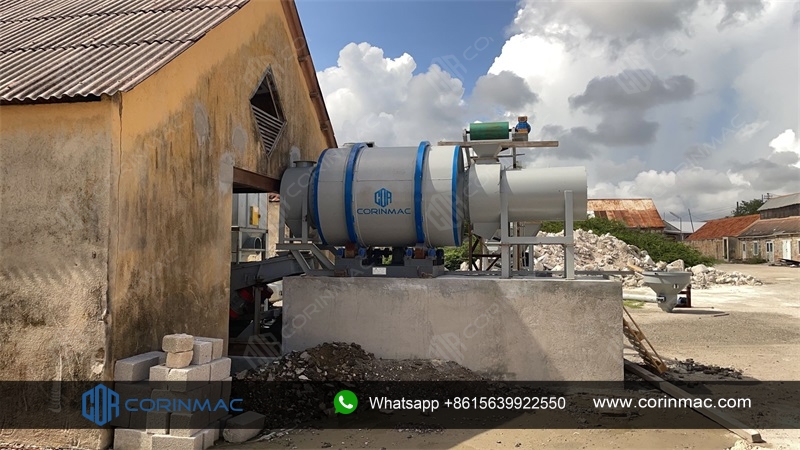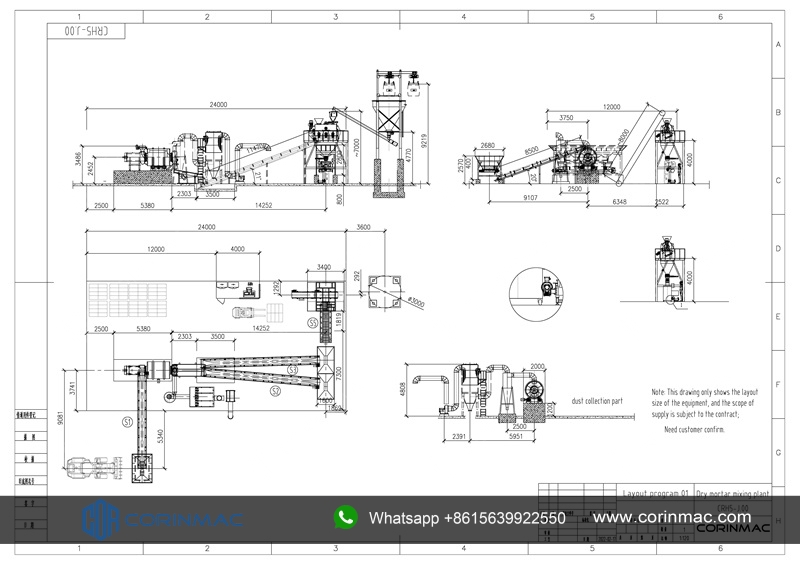 After drying and screening, the aggregate enters the batching hopper for weighing according to the formula, and then enters the mixer through the large-inclination belt conveyor. The ton-bag cement is unloaded through the ton-bag unloader, and enters the cement weighing hopper above the mixer through the screw conveyor, then enters the mixer. For additive, it enters the mixer through the special additive feeding hopper equipment on mixer top. We used a 2m³ single shaft plough share mixer in this production line, which is suitable for mixing large-grained aggregates, and finally the finished mortar be packed in two ways, open top bags and valve bags.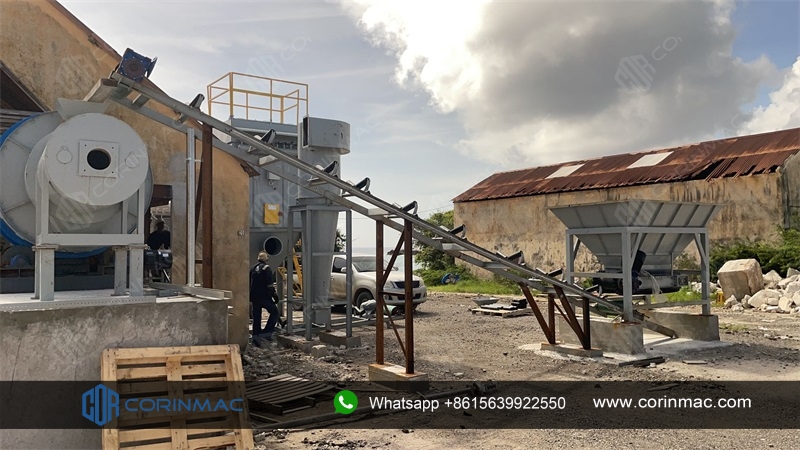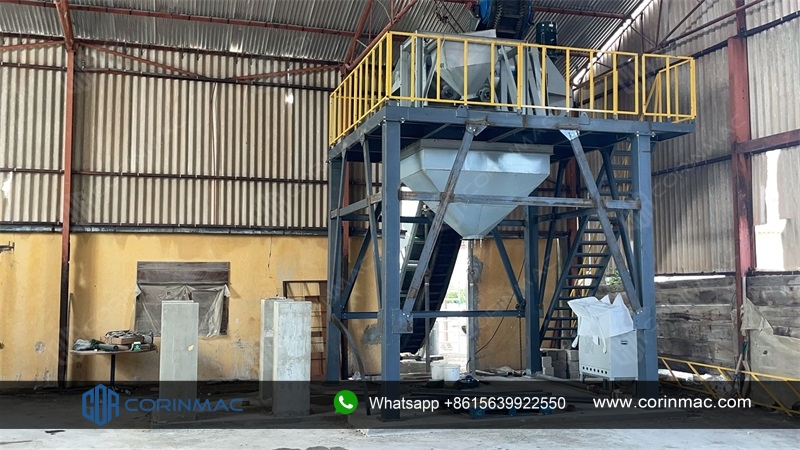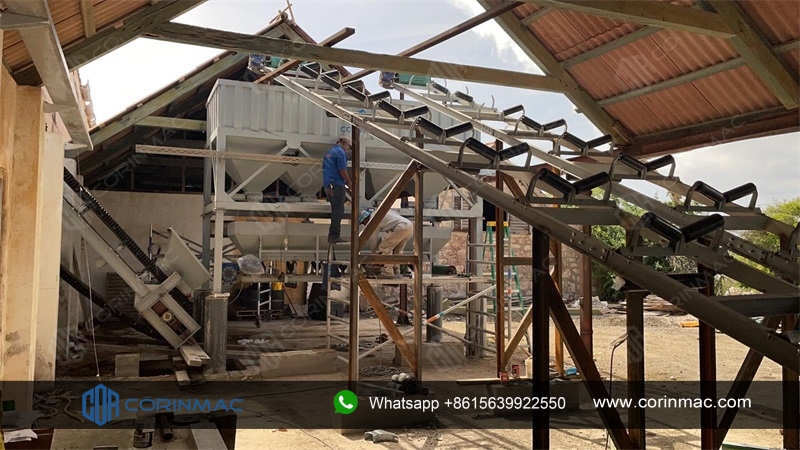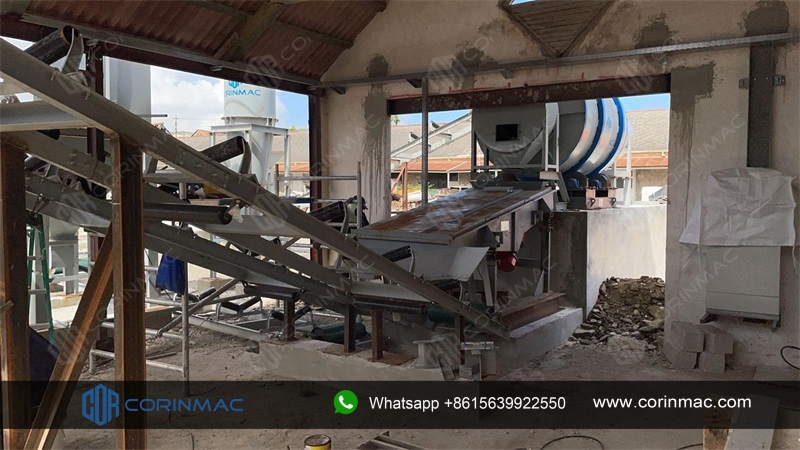 ---
Post time: Feb-15-2023