CORINMAC-- COopeRation WIN MAChinery
CORINMAC- Cooperation & Win-Win, is the origin of our team name.
It is also our operation principle: Through teamwork and cooperation with customers, create value for individuals and customers, and then realize our company's value.
We specialize in design, manufacture and supply the following products:
Dry mortar production line
Including Tile adhesive production line, Wall putty production line, Skim coat production line, Cement-based mortar production line, Gypsum-based mortar production line, and various types of dry mortar complete set of equipment. The product range includes Raw material storage silo, Batching & Weighing system, Mixers, Packing machine (Filling machine), Palletizing robot and PLC automatic control systems.
Dry mortar's raw mateiral production equipment
Including Rotary dryer, Sand drying production line, Grinding mill, Grinding produciton line for preparing gypsum, limestone, lime, marble and other stone powders. 
Years Of Dry Mix Mortar Industry Experience.
Square Meters Of Production Workshop.
Countries Success Stories.
Sets Of Production Lines Delivered.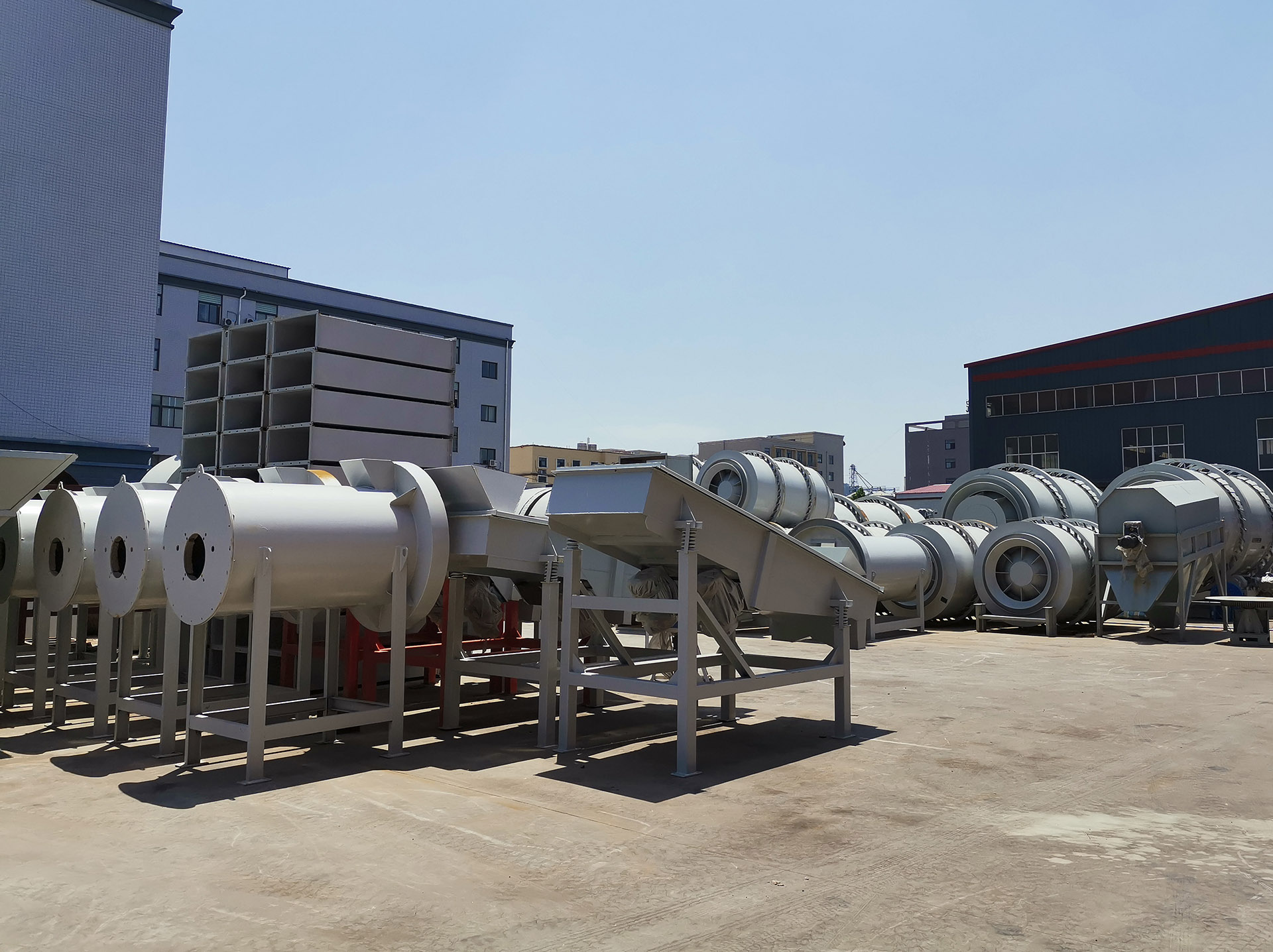 We provide personalized solutions according to customer needs, provide customers with advanced technology, well made, reliable performance of dry mix mortar production equipment, and provide one-stop purchasing platform that required.
Each country has its own needs and configurations for dry mortar production lines. Our team has an in-depth understanding and analysis of the different charactersistics of customer in various countries, and for more than 10 years has accumulated rich experience in communication, exchanges and cooperation with foreign customers. In response to the needs of foreign markets, we can provide Mini, Intelligent, Automatic, Customized, or Modular dry mix mortar production line. Our products have gained good reputation and recognition in more than 40 countries including USA, Russia, Kazakhstan, Kyrgyzstan, Uzbekistan, Turkmenistan, Mongolia, Vietnam, Malaysia, Saudi Arabia, United Arab Emirates, Qatar, Peru, Chile, Kenya, Libya, Guinea, Tunisia, etc.
After 16 years of accumulation and exploration, our team will contribute to the dry mix mortar industry with its professionalism and ability.
We believe that through cooperation and passion for our customers, anything is possible.
Foundation Drawing Confirm
Equipment Production / On-site Construction (foundation)
Engineer Guides The Installation On Site
Commissioning And Debugging
Equipment Use Regulations Training
Oleg - Department head
Liu xinshi  - Chief technical engineer
Lucy - Head of the Russian area
Irina - Russian sales manager
Kevin – Head of English area
Richard - English sales manager
Angel - English sales manager
Wang Ruidong - Mechanical engineer
Li Zhongrui – Process design engineer
Guanghui shi - Electrical engineer
Zhao Shitao - After-sales installation engineer
Георгий - Russian technical engineer
Артем - Russian Logistics Management
Шарлотта - Russian Documentation and Customs Clearance Services
Дархан - Kazakhstan technical engineer
Looking for partners, still expanding……………………