Time: November 20, 2021.
Location: Aktau, Kazakhstan.
Equipment situation: 1 set of 5TPH sand drying line + 2 sets of flat 5TPH mortar production line.
According to a report published in 2020, the dry mixed mortar market in Kazakhstan is expected to grow at a CAGR of around 9% during the period 2020-2025. The growth is driven by increasing construction activities in the country, which are supported by government initiatives infrastructure development program.
In terms of products, cement-based mortar as the dominant segment in the dry mixed mortar market, accounting for the majority of the market share. However, polymer-modified mortar and other types of mortar are expected to gain popularity in the coming years due to their superior properties such as improved adhesion and flexibility. 
Different customers have workshops with different areas and heights, so even under the same production requirements, we will arrange equipment according to different user site conditions.
This user's factory building covers an area of 750㎡, and the height is 5 meters. Although the height of the workhouse is limited, it is very suitable for the layout of our flat mortar production line. The following is the final production line layout diagram we confirmed.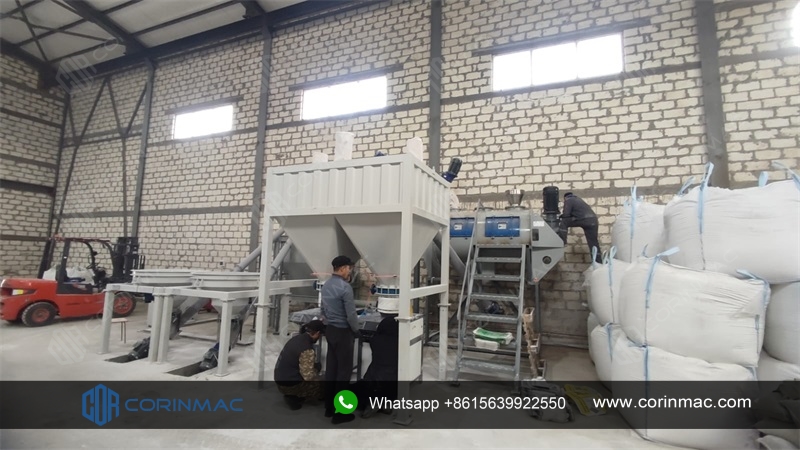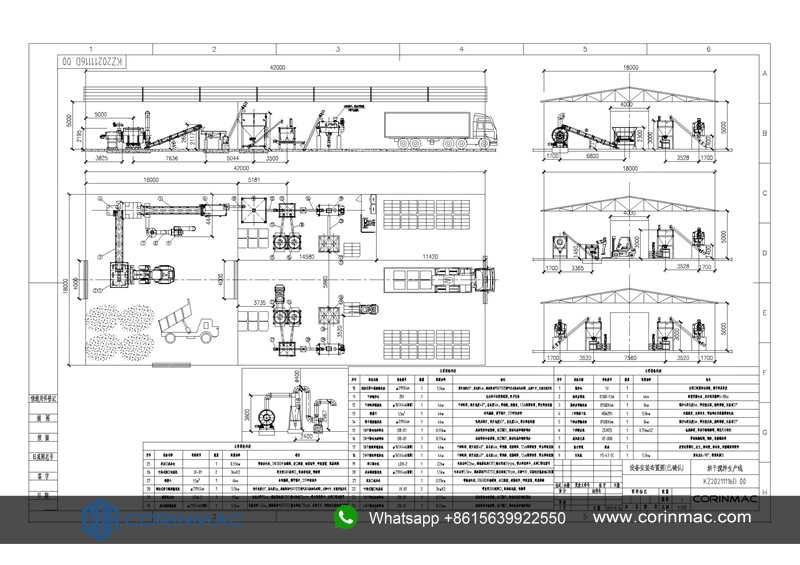 The following is the production line completed and put into production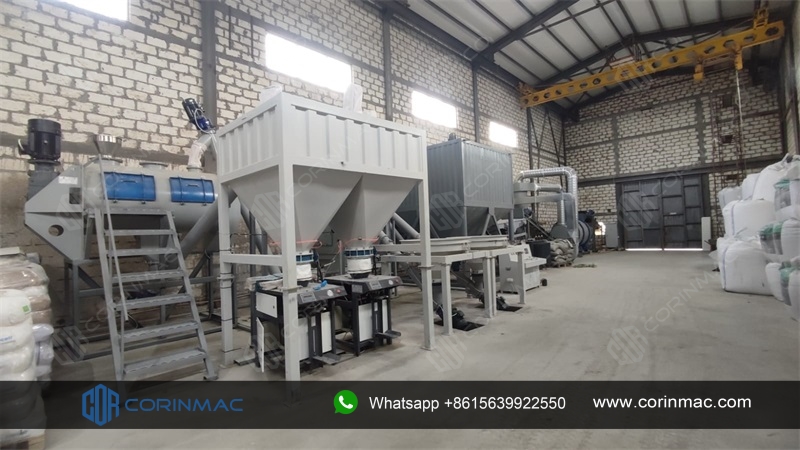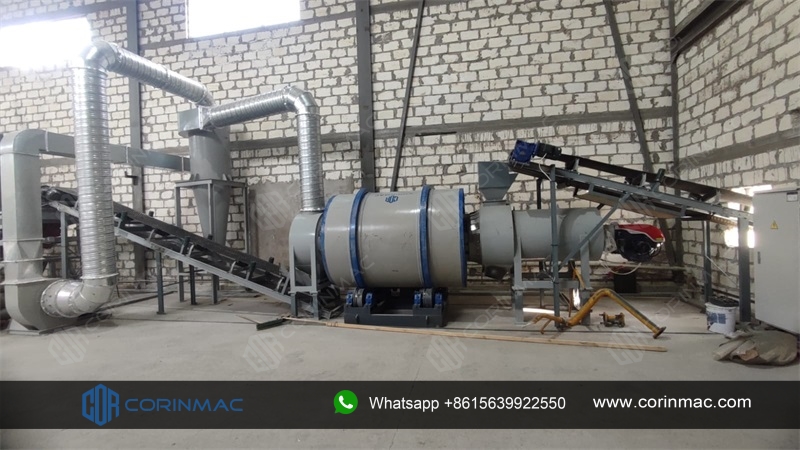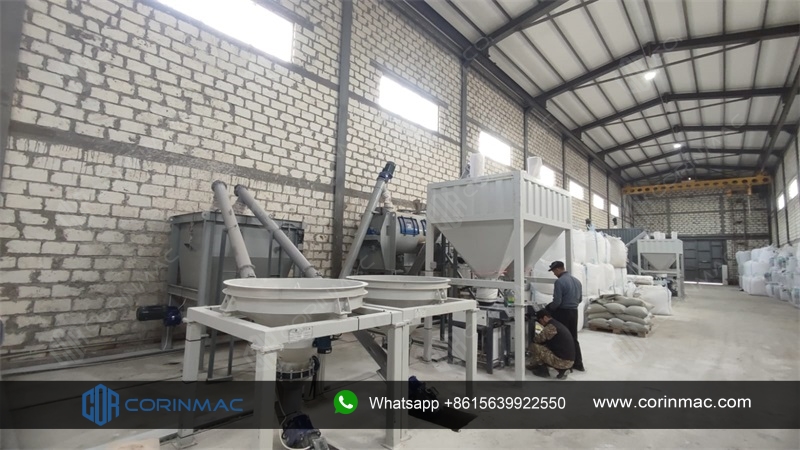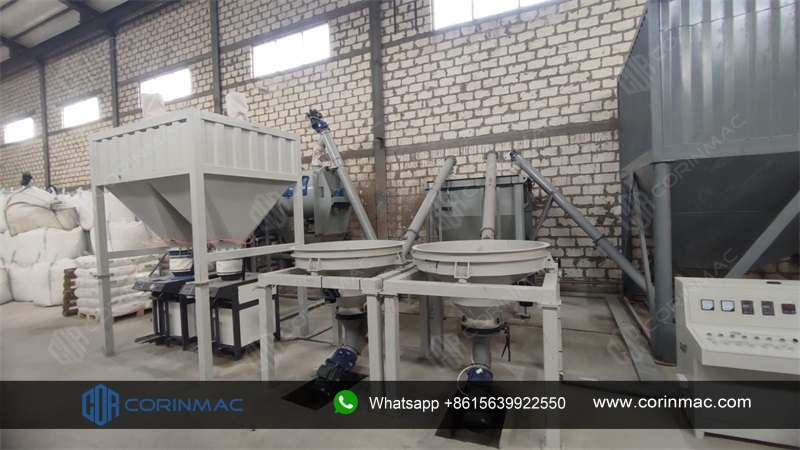 The raw material sand is stored in the dry sand bin after being dried and screened. Other raw materials are unloaded through the ton bag unloader. Each raw material is accurately bathed through the weighing and batching system, and then enters the high-efficiency mixer through the screw conveyor for mixing, and finally passes through the screw conveyor enters the finished product hoppe for final bagging and packaging. The whole production line is controlled by PLC control cabinet to realize automatic operation.
The whole production line is simple and efficient, running smoothly.
---
Post time: Feb-15-2023